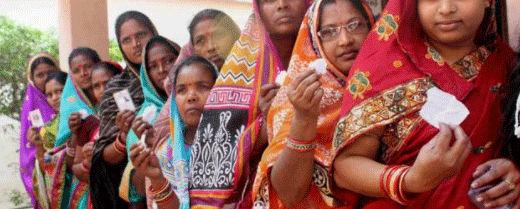 Bhubaneswar: With the assassination senior BJD leader and Cabinet Minister Naba Kisore Das, Jharsuguda Assembly Constituency is likely to witness a By-Poll soon.
For the first time in the history of Odisha, a Lok Sabha constituency is going to see a fourth by-poll for Vidhan Sabha.
Jharsuguda Assembly segment is coming under the Bargarh Lok Sabha Constituency, which has already witnessed three Assembly by-polls since 2019 general elections.
Apart from Jharsuguda, Padampur, Bijepur, Bargarh, Atabira, Bhatli and Brajarajnagar Assembly segments are coming under the Bargarh LS seat.
By-elections for Bijepur, Brajarajnagar and Padampur were held due to vacancy arising following resignation of elected MLA and death of another two sitting MLAs.
The by-election for Bijepur Assembly seat in Bargarh district was held in October, 2019, after Chief Minister Naveen Patnaik vacated the seat while retaining Hinjili in the last Assembly election after winning from both the seats.
BJD candidate Rita Sahu won the seat in the by-poll. Shrimati Sahu is now Minister of State in Naveen Patnaik's Council of Ministers.
Similarly, the by-poll for Brajarajnagar seat in Jharsuguda was held in May 2022 due to the death of sitting BJD MLA Kishore Kumar Mohanty in December 2021. Late Mohanty's widow BJD Candidate, Alaka was elected from the seat.
The by-election to Padampur Assembly seat in Bargarh district was held last December following the death of sitting BJD MLA Bijay Ranjan Singh Bariha. Bijay's daughter Barsha Singh Bariha won the by-poll with a huge margin from BJD ticket.
In all the three by-elections, Naba Das had played a pivotal role and ensured smooth victory for the Governing BJD. Now with his demise situation has arisen for a by-poll. And this will be first time in Odisha where in a Lok Sabha segment four by-elections will happen.
Bargarh Lok Sabha MP is Suresh Pujari. While Shri Pujari is from BJP all other seven seats were won by BJD Candidates in 2019. And in all the three by-elections, BJD candidates wrested the seats.