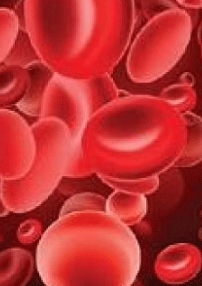 Bhubaneswar: The State Government on Monday launched a 3T campaign against anemia for all officers and staff of Lokseba Bhawan here.
Chief Secretary Suresh Chnadra Mahapatra inaugurated the ' Test, Treat and Talk' campaign in the presence of Secretary Women and Child Development Subha Sharma, Special Secretary Health and Family Welfare Dr Dinabandhu Panda, Director Family Welfare, Dr Bijaya Kumar Panigrahi, and Nutrition Specialist Dr Smrutijit Patnaik and other senior officers.
The Chief Secretary on the occasion said that anemia is seen as a health concern across various social categories. One of the reasons for prevalence of anemia might be the malady generally going undiagnosed and symptoms ignored.
He directed the departments of Women & Child Development and Health & Family Welfare to intensify haemoglobin testing and counselling throughout the State.
Mr.Mahapatra also advised all officers and employees of Lokseba Bhawan to get themselves tested and take necessary medicines in the interest of their own health.
Ms.Sharma said that six stalls for testing of anemic level with awareness materials were set up in the lawn of the Lokseba Bhawan. She said the blood test reports could be given within two minutes and medicines were also being given free of cost in these stalls after testing.
Nutrition experts were present to provide nutritional counseling. The stalls would remain open till 2 nd December.
With this facility around 5000 officers and employees of Lokseba Bhawan would get this facility. The stalls would operate from 11 AM to 4.30 PM daily from 28 November to 2 December of the ongoing year.
Notably, recently Chief Minister Naveen Patnaik launched Anemia Mukta Lakshya Abhiyan ( AMLAN) for the entire State to eradicate anemia from society. The departments of Health and family welfare, Women and child development, Mission shakti , Scheduled caste and scheduled tribe and minority development would implement the campaign through concerted efforts at ground level.
Around 55,000 Government and Government aided schools and 74,000 Anganwadis would be the points of service delivery.