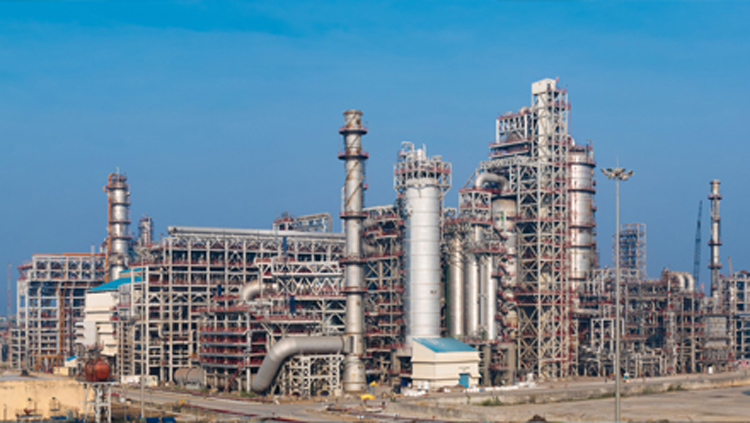 Bhubaneswar: While Union Government planned for investment of Rs.65,000 Crore for development of Petroleum and Natural Gas based Plants in the State of Odisha, more than Rs.38,000 Crore investment worth projects have been completed.
Ministry of Petroleum and Natural Gas planned major investments in this Eastern State and latest report on completion of projects by Public Sector Undertakings of MoPNG reveals that at least Rs.38,860 Crore investment worth projects have been completed.
These 11 major projects were implemented by IndianOIl, HPCL and BPCL, which are completed, resulting increase in LPG Supply Chain Security in Odisha.
And these projects have ensured availability of Clean Fuel on Pan India basis in a big way.
Mega Projects like 11 MMTPA Refinery at Paradip is completed with an investment of Rs.34,555 Crore. Similarly Rs.3150 Crore Polypropylene Projects, Rs.138 Crore LPG Loading, Rs.371 Crore POL Terminal at Paradip is completed.
LPG Cylinder Bottling Facility at Balasore with Rs.60 Crore, POL Depot with Rs.77 Crore at Balasore, LPG Cylinder Bottling at Jharsuguda with Rs.39 Crore, Tap-Off-Point at Jharsuguda with Rs.145 Crore investment POL Terminal at Bhubaneswar with Rs.130 Crore investment is completed.
All these projects were taken up by IndianOIl and these projects are helping the State in various ways like smooth LPG Supply and generation of large scale employment opportunity generation, pointed out a senior official in MoPNG.
While above projects are completed, 8 more projects are ongoing with an investment of more than Rs.25,000 Crore and are put on on fast track with a timeline for completion.
Detailed estimate reveals that Rs.25,800 Crore of investment is pumped in for these projects, said official sources.
First Major Plastic Park at Paradip is coming up with an investment of Rs.106 Crore.
IndianOil and Odisha Industrial Infrastructure Development Corporation (IDCO) have joined hands to develop the project.
Both State and Union Government are keen to develop the Plastic Park, which will facilitate more plastic based industries.
10 Plastic Parks were approved in the country along with Paradip Plastic Park.
Around 26 Projects will come up in the Plastic park with an investment of Rs.500 Crore, which will generate employment opportunity of 6000, say officials.
The Plastic Park is developed over an area of 120 Acres, which is almost ready, they say.
Similarly BPCL Bottling Plant worth Rs.103 Crore at Balangir has been completed.
Mega Ethanol Bio Refinery with an investment of Rs.1600 Crore is coming up at Bargarh.
Common User Facility (CUF) POL Terminal at Meramundali by BPCL is listed as Ongoing Project.
Similarly HPCL has completed its LPG Bottling Plant at Rayagada with an investment of Rs.91 Crore.
In order to strengthen the distribution system, Oil Marketing Companies (OMC)s are expanding the distribution network by commissioning new LPG distributorships and by setting up new LPG bottling plants and augmenting the capacity of existing LPG bottling plants.