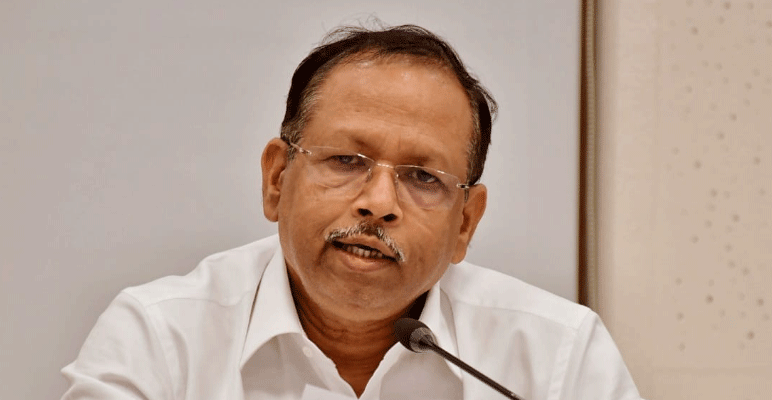 Bhubaneswar: To further improve rural road connectivity, the State Cabinet on Monday accorded its approval for extension of Biju Setu Yojana (BSY) upto 2025-26 with an additional outlay of Rs 3597.22crore.
Briefing media persons, Chief Secretary Pradeep Kumar Jena said the Cabinet has approved 15 proposals including extension of the BSY scheme.
The scheme was launched by the State Government in the year 2011-12 with the objective to bridge all the missing links on roads of the Rural Development Department.
During 2021-22 the scheme was approved to be implemented for a period of three years from 2021-22 to 2023-24 with an outlay of Rs. 5182.00 crore for execution of 946 bridges (396 ongoing and 550 new), he said.
Considering the necessity of the bridges in rural areas for improving communication and thereby socio-economic conditions of the people residing in rural areas, in public interest, Cabinet has now approved to take up 866 new bridges in addition to completion of ongoing bridges with an additional outlay of Rs 3597.22crore.
Today the State Cabinet approved the proposal for extension of sponsorship agreement of both the Men and Women Indian National Hockey Teams (senior and junior) for a further period of ten (10) years i.e., from 2023 to 2033.
The State has been the official sponsor of both the Men and Women National Hockey Teams since 2018. This support is going to be a significant step towards the growth and development of Hockey in India, Jena said.
Earlier, Odisha Mining Corporation Ltd. (OMC) had entered into an agreement with Hockey India, after due Government approval, for sponsorship of the Indian Hockey Teams (Men/Women, Senior/Junior) for a period of five years from 2018 to 2023.
Basing on a request from President Hockey India for extension of the Agreement, OMC Ltd. had sought approval of the Government which got the Cabinet nod today.
OMC has now committed to sponsor for a further period of ten (10) years i.e_, from February 1, 2023 to January 31, 2033 and a total amount of Rs. 434.12 crores (excluding applicable taxes) will be released by OMC to Hockey India during this period.
The State Cabinet has also approved the tender for improvement of Cuttack ring road to 6-lane standard from Khannagar to Link Road under State Sector-Road Development Programme. This road project with a length of 2.1 km will provide better connectivity and reduce traffic congestion.
Now the Cabinet has approved the lowest EPC tender of RKD Construction Pvt Ltd amounting to Rs.121.65 crore for execution of the above work. The work is targeted for completion within a period of 24 months.
The State Government has decided to implement the Central Scheme Revamped Distribution Sector Scheme to improve the quality, reliability of power supply along with reduction of AT & C loss and ACS-ARR gap. The total outlay of the scheme is Rs. 6284 crore which includes State Government's share of Rs.2342 crore.
Under the scheme, there is a provision of Rs 428 crore for smart metering, Rs.4248 crore for Disaster Resilient Infrastructure, Rs 1509 crore for system strengthening. The projects will be executed in three years and will be completed by 2026.
The Cabinet led by Chief Minister Naveen Patnaik has also approved promulgation of Ordinance for amendment of the Odisha State Commission for Backward Classes (OSCBC) Act, 1993 to include 22 castes in the OBC List.
The State Government has also enhanced subsidy under the Odisha Electric Vehicle Policy, 2021. This policy was implemented on 01.09.2021. Based on the experience and best practices across the country, it is decided to enhance the subsidy for purchase of new EV. This will make the Policy more progressive and help the State to achieve the desired objective and attract the public to purchase electric vehicles.
The State Government has transferred the administration of minor minerals from Revenue 85 DM Department to Steel 85 Mines Department. To accommodate this transfer process and implementation few measures like e-auction, prevention of illegal mining and theft of minor minerals through i4MS, automation of transit pass issuance for transportation of minor minerals etc., Odisha Minor Minerals Concession Rules, 2016 (OMMC Rules, 2016 ) are being amended after approval by the Cabinet.
After the first phase of e-auction pertaining to Specified Minor Minerals, the State Government has decided to amend Odisha Specified Minor Minerals Auction Rules, 2019 (OSMMA Rules, 2019) taking various issues and dynamics into consideration to bring more transparency in the auction process. Cabinet has given green signal to amendment of the Rules.