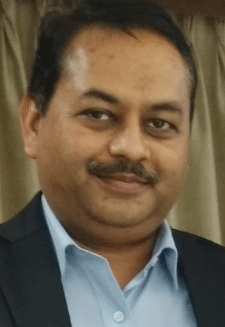 Bhubaneswar: Chief Electoral Officer (CEO) Odisha has published the final Electoral Rolls of all 146 Assembly constituencies of the State.
CEO S K Lohani inspected the final electoral roll here today. In the final electoral roll there are 3,23,49,341 voters of which 1,64,96,153 are males, 1,58,49,966 females and 3222 belong to the third gender.
The CEO office here on Thursday said the revision of the Electoral roll was not done in the Padmapur Assembly constituency due to a by-election in the Assembly constituency.
The revision of electoral roll in the Padmapur Assembly constituency will commence from January 6 next. The draft photo electoral rolls of 146 Assembly constituencies were published on November 9, 2022.
Claims and objections for deletion, addition, correction in electoral rolls and transfer of names from one location to another were received from November 9, 2022 to December 8, 2022.
During the revision programme, 5,94,613 names were approved for first-time enrollment of names, 3,20,506 names were approved for deletion, and 2,14,000 were approved for the correction of names and other details.
In addition to it, 78,260 advance applications from the 17-plus age group prospective voters have also been received during the revision programme.
The applications will be disposed of in subsequent phases and will be enrolled in the respective quarter of the year. EPIC cards will be door delivered through speed post to the voters free of cost after enrolment.
CEO office sources said during the revision special focus was given on enrolling more and more electors from the marginalised section of the society like PVTGs, third genders, sex workers and persons with disability.
In the 2023 draft electoral rolls, the gender ratio was 959 which has been increased to 961 in the final electoral rolls. The number of electors in the age group of 18-19 has increased from 2,10,268 in the draft electoral rolls to 4,46,779 in the final rolls. As many as 7,464 PWD electors have been marked in the electoral rolls for 2023.
The percentage of photo electors in the final electoral rolls, 2023 has increased to 99.99 per cent from 99.74 per cent in final electoral rolls in 2022.
Similarly, the number of service voters increased to 49,919 in the final electoral roll 2023 from 49,897 in the draft electoral roll 2023.
Due to change in names of schools, the nomenclature of 21,219 polling stations has been changed while location of 373 polling stations have been changed with the approval of the Election Commission of India (ECI)