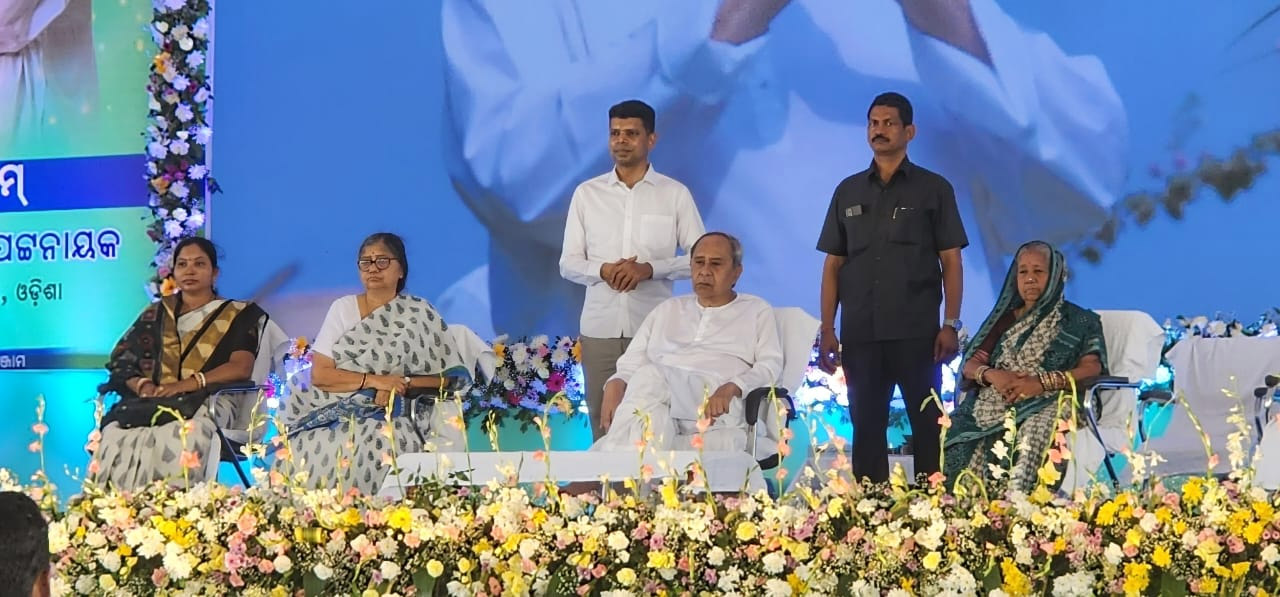 Chhatrapur: Chief Minister Naveen Patnaik has launched several developmental projects with a cost of about Rs 2,000 crore in Ganjam on 26 March here.
Secretary to CM V K Pandian graced the occasion. Several projects were launched in Chhatrapur, Hinjli, and Kabisuryanagar.
While major projects worth Rs 1,000 crore were launched in Chhatrapur, projects worth Rs 590 crore in Hinjli and projects worth over Rs 316 crore were launched in Kabisuryanagar.
Chief Minister has also distributed Grama Kantha land rights to around 20,000 people— 3500 land rights in Chhatrapur, 4500 in Hinjli and over 11,000 Gram Kantha land rights were distributed in Kabisuryanagar.
This issue was sorted out recently by the Department of Revenue & Disaster Management.
Chief Minister Shri Patnaik addressed largely attended meeting where he said that Ganjam district as a leading district of the state and sought the cooperation of the people to make the district Numero Uno in the country.
He said that Biju Swsthya Kalyan Yojana (BSKY) and School Transformation Under 5T Initiative are two milestones of the success of the State Government.
Under BSKY around 50,000 people in Ganjam districts have availed free Medicare facilities and the State Government has already spent over Rs 190 crore in this program.
Under 5T Program at least 471 High Schools out of total 630 High Schools in the district have been transformed so far. He assured that all the schools of the district would be transformed by 31 December, 2023.
Lauding the Members of the Mission Shakti, the Chief Minister said the Members of the Mission Shakti are doing good work and the State Government has provided Rs.614 Crore in Ganjam.
Usha Devi, Minister Urban Development, Srikant Sahoo, Minister Labor & ESI, MP Chandra Sekhar Sahoo, Lawmakers and BJD Leaders were present in the meetings.