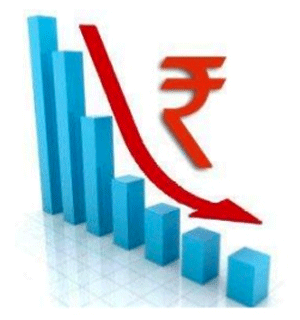 Bhubaneswar: With Economy set to contract due to COVID-19 Pandemic, State Government is likely to face a shortfall of Rs.25,000 Crore on Total Revenue Receipt during 2020-21 Fiscal.
Financial Advisors are now busy in working out ways and means as to how to meet the shortfall so that allocation for various development sectors will be made available.
While State's Resources are heavily depended upon performance of Central Taxes, it is apprehended that nearly Rs.18,000 Crore will be shortfall from Central Transfer to Odisha during 2020-21.
Central Transfer includes share in Central taxes and Grants from Centre and due to COVID-19 Impact, economy is set to contract at National and State Level.
So Central Transfer is bound to suffer and it is now apprehended that both Share in Central Taxes and Grants from union Government will go down as Tax Collection has affected due to COVID-19 at National Level.
As per Budget Estimate Total Central Transfer from Union Government to Odisha was estimated at Rs.68,300 Crore out of which Share in Central Taxes was Rs.36,300 Crore and Grants from Centre was pegged at Rs.32,000 Crore.
By 31 December, Odisha has received 33,872 Crore out of which Share in Central Taxes was Rs.17,203 Crore and Grants from Centre was Rs.16,669 Crore.
So Total Central Transfer was less 19.5 Percent as compared to 2019-20 Fiscal.
Looking at the trend of last 9 months, officials expecting that in all likeliness Rs.16,700 Crore will be made available from Central Government so in total Rs.50,752 Crore is likely receipt by 31 March, 2021.
So Rs.17,728 Crore will be less from Central Kitty as per the Budget Estimate.
Secondly from Own Revenue sources there will also be shortfall as the economy has contracted.
As per Budget Estimate, Total Own Revenue was estimated at Rs.56,000 Crore and by 31 December collection on this count was Rs.34,051 Crore.
In next coming months receipt from this count is likely Rs.15,405 Crore so in total Own Revenue Receipt will be Rs.49500 Crore, it is estimated.
And how to meet these shortfalls as there is high requirement of spending from Health and Livelihood Sector for COVID-19 Pandemic Response, officials admit.
Certainly Odisha will be opting for more Market Borrowing to meet the balance requirement.
As on date Odisha has a Debt Stock of Rs.1.01,000 Lakh Crore, which is likely to go up more by 31 March, 2021.
While Odisha has more Fiscal Flexibility to go for more borrowing as the state is well within its FRBM Limit and its Financial Prudence has been well accepted.
Secondly Government of India has allowed additional 2 Percent Fiscal Deficit for 2020-21 over and above the normal limit allowed under FRBM Act.
However a conscious call will have to be taken on the quantum of fiscal deficit as it adds to Odisha's Debt Stock, officials say.