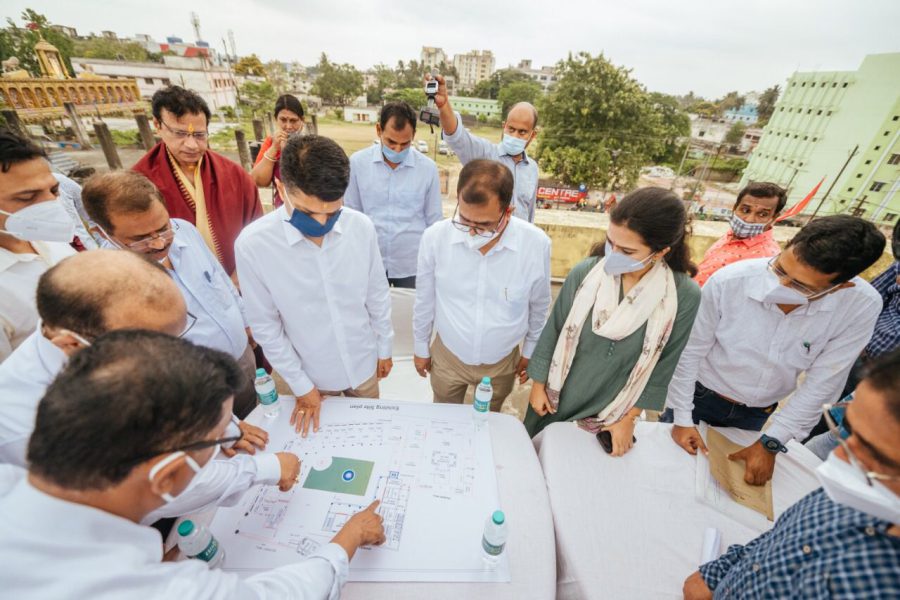 Cuttack: Top Mandarin V K Pandian has directed officials to prepare a Master Plan for the development of the famous Chandi Mandir at Cuttack.
Secretary to Chief Minister, Mr.Pandian has said the Master Plan would be prepared within a week and submitted for the approval of Chief Minister Naveen Patnaik.
An ardent devotee of Adi Shakti, Mr. Pandian on Thursday morning visited the temple and discussed various development works of the temple with the Sevayats, Senior officials of the District Administration of Cuttack and senior citizens of Cuttack were present.
The Chief Minister has given a clear direction for the development of Chandi Mandir, a symbol of faith and devotion of lakhs of devotees.
Officials said the Temple Committee will hold discussion with the Cuttack District Administration about various developmental projects of the temple.
During the discussion with Mr.Pandian, the temple authorities brought about various issues of the temple particularly the problem of water logging, parking and repairing of the temple.
The officials further said various projects have been taken up for the beautification of the temple. Besides beautification of the temple, new developmental projects will be started for the convenience of the visiting devotees.
RDC Suresh Chandra Dalai, Collector Bhabani Shankar Chayani, CDA Chairman Anil Kumar Samal, CMC Commissioner Ananya Das, DCP Prateek Singh and others were present during the visit of Secretary to CM to the temple.