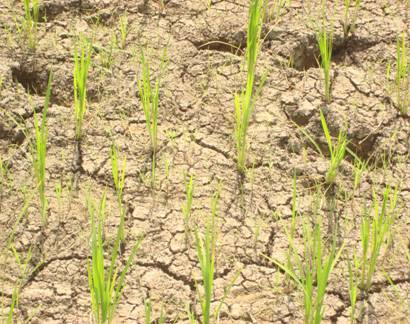 Bhubaneswar: The agricultural activities are likely to be affected in 213 out of 314 Blocks of Odisha as those area received deficit rainfall during this monsoon season. 
Chief Minister Naveen Patnaik has directed the Agriculture and Farmers' Empowerment Department to keep a close watch on the ground situation and review the situation every day.
Mr.Patnaik on Tuesday reviewed the drought like situation in the State and asked concerned district Collectors to implement the contingency crop plan to help the farmers.
He also asked the collectors of concerned districts to take immediate steps to mitigate the drought like situation.
The Chief Minister further directed to ensure close coordination in implementation of contingency crop plan, un-irrupted water supply in irrigation systems and MGNREGS.
He also instructed the officials to activate all lift irrigation points in 7 days and dig farm ponds for the cultivable land of more than half an acre.
The Water Resources department was directed to ensure irrigation water for the farmers in the downstream areas of the canal systems and recharge the ground water.
He directed the officers to provide seeds and mini-kits to farmers for alternative crop in case of crop failure and provide diesel pumps to the farmers at a discounted rate to keep the save existing crops.
The district and municipal authorities have been asked to take steps to ensure that there is no scarcity of drinking water for the public and animals.
The Chief Minister has suggested to take all possible measures to reduce the impact of the drought on farmers and the general public.
During the meeting, Chief Secretary Suresh Chandra Mahapatra said the state has received 30 per cent deficit rainfall so far. Though it may pose problem for paddy crops, no problem has been noticed for non-paddy crops, he added.
Giving information about possible rainfall, regional director of the India Meteorological Department, HR Biswas said the state is likely to receive normal rainfall of about 226.6 mm in September. Secretary to CM (5T) VK Pandian moderated the meeting.