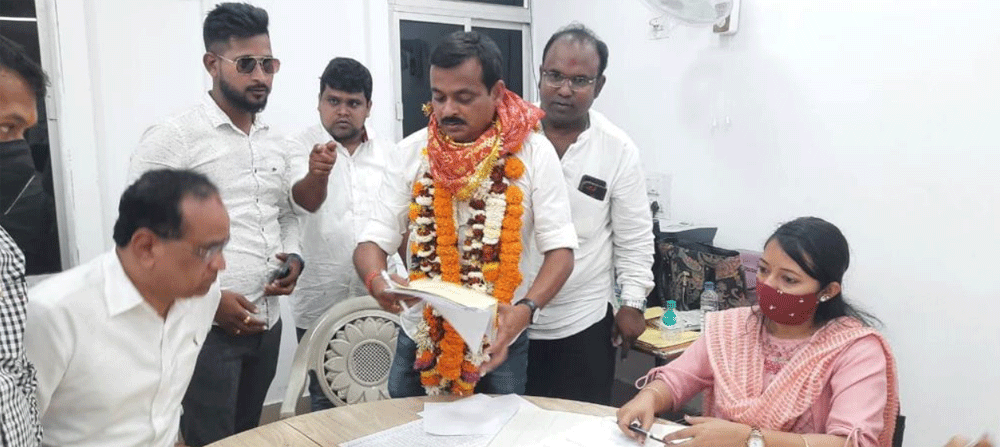 Bhubaneswar: As many as 2,107 candidates have filed their nomination papers for election to various posts in the Urban Local Bodies (ULBs).
According to the State Election Commission (SEC), 189 candidates have submitted their nominations for the post of Chairperson and Mayor while 1918 candidates have filed papers for the post of Councillor and Corporator in the civic bodies.
On Sunday alone, 124 nominations were filed for Chairperson and Mayor position and 1498 for Councillor/ Corporator chair.
In the meanwhile, all three major political parties, BJD, BJP and Congress have declared their Mayor candidates for Bhubaneswar Municipal Corporation (BMC) and Cuttack Municipal Corporations (CMC).
Both BJD and BJP have picked up the Mayor candidate for Berhampur. However, the state unit of Congress is yet to declare its Mayor candidate for Berhampur Municipal Corporation (BeMC).
Governing BJD announced the name of Rajya Sabha MP Subash Singh for the Cuttack Municipal Corporation (CMC) Mayor election while Sulochana Das will fight the Mayor election in BMC and Sanghamitra Dalei for Berhampur.
Similarly, BJP on Sunday announced that Odia actor Sritam Das as its mayor candidate for CMC and Sabita Suar for BeMC. Earlier, the saffron party has announced Suniti Mund as the party's mayor candidate for BMC.
On the other hand, the Congress has named Madhusmita Acharya and Giribala Behera as its Mayor candidate for Bhubaneswar and Cuttack, respectively. The party is yet to finalise its Mayor candidate for BeMC.
For the first time, there will be direct election for Mayor chair in the three corporations. Elections to 47 Municipalities, 59 Notified Area Councils (NACs) and three Municipal Corporations including CMC will be held on March 24. The election results will be declared on March 26.