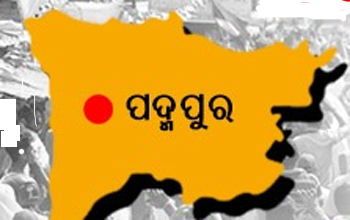 Padampur: As many as 2,59,326 voters are eligible to exercise their franchise in the by-election to the Padampur Assembly segment in Bargarh district.
There are 2,59,326 voters, of which 1,30,331 are male and 1,28,981 are female voters, and 14 are transgender voters. Similarly, there are 182 service voters.
The office of the Chief Electoral Officer (CEO) SK Lohani is taking all measures to ensure free and fair elections.
District Magistrate and District Electoral Officer (DEO) Monisha Banerjee, Superintendent of Police (SP) Parmar Smit Pursottam Das and Returning Officer Trilochan Patra are supervising the election at the sub-division level while Election Commission has appointed Manvendra Pratap Singh as General Observer for the by-poll.
There will be 319 polling stations at 279 locations in the constituency. This time, the Election Commission has fixed the time for casting of the votes from 7 am to 4 pm for the Padampur by-election.
As many as 13 candidates including BJD's Barsha Singh Bariha, BJP's Pradip Purohit and Congress nominee Satyabhusan Sahu are in fray for the by-election.
The last day for withdrawal of nomination papers is November 21, polling on December 5 and counting of votes on December 8 will be done.
Since the announcement of the election date, the model code of conduct has been in force in Padampur Assembly Constituency and the entire Bargarh district.
An MLA candidate can spend a maximum of Rs 40 lakh in the election. The candidates shall keep an account of all expenses in a separate register to account for the expenses incurred for campaigning and submit the same to the District Election Officer within 30 days of the declaration of results.
Five companies of the Central Armed Police Force (CAPF) have been deployed to maintain law and order during the by-election. In addition, an adequate number of state police forces have also been deployed.
The State Government has declared that polling day i.e. December 5 will be a public holiday and polling day and counting day as 'dry day'.