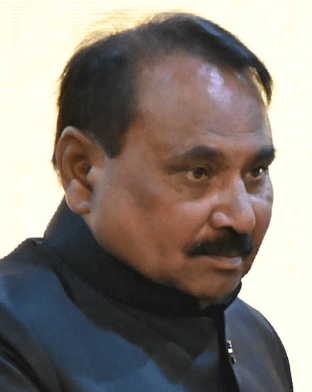 New Delhi: The Government of India has provided funds to the tune of Rs 19,460.50 crore to MSMEs in Odisha under different Central Sector Schemes and Programs.
As per data provided by Union MoS for MSME, Bhanu Pratap Singh Verma in Parliament recently, Rs 5,353.92 crore has been provided to 9.24 lakh State MSMEs under Emergency Credit Line Guarantee Scheme (ECLGS) since inception
Similarly, as on 30 November, 2022, about 2.60 lakh MSME units of Odisha have received Rs 13,249.91 crore under Credit Guarantee Scheme (CGS) since its inception.
Further, another Rs 865.67 crore has been allocated to 33,926 MSME units in the State under Prime Minister's Employment Generation Programme (PMEGP).
Under PMEGP, women are entitled to higher rate of subsidy and lower personal contribution and 35% to 40% of the total margin money subsidy is disbursed to women. Under CGS, women are given additional 10% of guarantee coverage and additional 10% concession in guarantee fee.
The Government has taken a number of financial measures to support the MSME sector through programs, schemes and declaration under Aatmanirbhar Bharat Abhiyan and Union Budget announcements, which inter alia include mitigating the negative impact during and post Covid–19 pandemic in the country, including Odisha, said Mr.Verma.
About some major initiatives taken by the Centre, he said, Rs. 5 lakh crore collateral free automatic loans has been earmarked under Emergency Credit Line Guarantee Scheme (ECLGS) for business, including MSMEs.
Similarly, Rs. 50,000 crore earmarked for equity infusion through Self Reliant India Fund, there is no global tenders for procurement up to Rs. 200 crores, retail and wholesale traders included as MSMEs and non-tax benefits extended for 3 years in case of an upward change in status of MSMEs.
The Union Minister also said that Pradhan Mantri Aatmanirbhar Bharat Rojgar Yojana (PMABRY) has been launched as part of Atmanirbhar Bharat package 3.0 to incentivize employers for creation of new employment along with social security benefits and restoration of loss of employment during Covid-19 pandemic.
The scheme being implemented through Employees' Provident Fund Organization (EPFO), seeks to reduce the financial burden of the employers and encourages them to hire more workers.
As on 29 November, 2022, benefits have been provided to 60.12 lakh beneficiaries through 1.51 lakh establishments and benefits of Rs.7,857.82 crore have been credited under PMABRY across the country, he added.