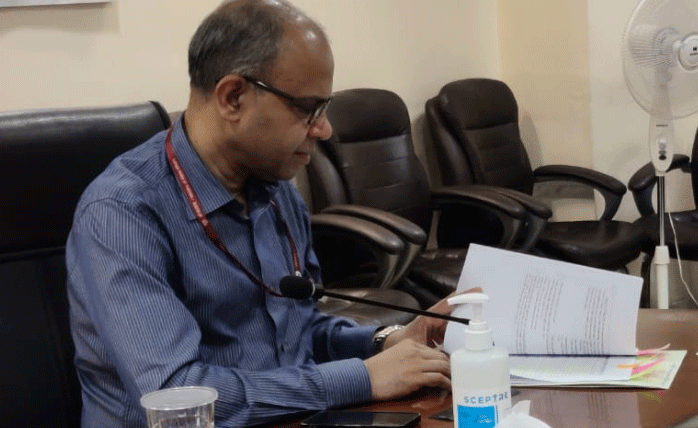 New Delhi: Ashok Kumar Meena, CMD Food Corporation of India is happy as the procurement of wheat during RMS 2023-24 has already surpassed the total procurement of RMS 2022-23.
CMD FCI Shri Meena reviewed procurement of wheat with senior officials of FCI on 27 April.
It came to fore that in RMS 2022-23, the procurement was 188 LMT. However, till 26 April, 2023, wheat procurement during RMS 2023-24 is 195 LMT.
This has largely benefitted the farmers. MSP outflow of about Rs. 41148 crores has already been made to about 14.96 lakh farmers during the ongoing wheat procurement operations.
Notably, major contribution in the procurement comes from three wheat procuring states of Punjab, Haryana and Madhya Pradesh with procurement of 89.79 LMT, 54.26 LMT and 49.47 LMT respectively.
One of the major factors, contributing the progressive procurement this year, is the grant of relaxation by Government of India GOI in quality specifications of wheat being procured, in view of untimely rains leading to luster loss. This will reduce the hardship of farmers and check any distress sale.
The Central Government has also allowed all the states to open procurement centres at village/ panchayat level and to carry out the procurement through Co-operative Societies/ Gram Panchayats/ Arhatias etc. also in addition to already existing designated procurement centres, for better outreach.
In addition, rice procurement is also progressing smoothly. A quantity of 354 LMT of rice has been procured till 26.04.2023 during kharif crop of KMS 2022-23 with another 140 LMT yet to be procured. Further, a quantity of 106 LMT rice has been estimated to be procured during the Rabi crop of KMS 2022-23.
The combined stock position of wheat and rice in the Central Pool, has surpassed 510 LMT which puts the country in a comfortable position to meet its requirements of food grains. With the ongoing procurement of wheat and rice, the food grains stock levels are on rise in Government granaries.