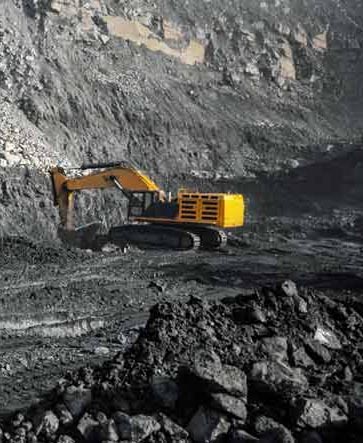 Bhubaneswar: While Ministry of Coal is offering 67 Mines with total resources of 36 Billion Ton in Seven States, , Coal Rich Odisha has got 17 Coal Blocks, which is going for 12th Tranche Auction. Bid due date is on 24 June.
These Coal Blocks include Machhakata, Mahanadi, Nuagaon Telisahi, Ramachandi, Alakananda, Bartap, Burpahar, Dip Extension Belpahar, Dip Side Chatabar, Karadbahal-Brahmanbil, Kosala West, Phuljhari East and West, Saradhapur North, Tentuloi,
And four other Coal Blocks like Chendipada and Chendipada II, Seragarha and Kuraloi (A) North in Odisha are being attempted for second time in 11th Tranche auction.
Odisha is offering 5 Coal Mines Special Provisions Act (CMSP) and 12 Mines & Minerals Development & Regulations Act (MMDR) Coal Blocks, which are fully explored and has excellent potential, officials admit.
In fact Ministry of Coal jointly with FICCI as the Industry Partner today organized the First Stakeholders' Consultation on the 2nd Tranche of Auction of Coal Mines for Commercial Mining.
The first in the series of two stakeholder consultations held today virtually witnessed participation of leading players from coal and mining business, equipment manufacturers, mine developers and operators (MDOs) and financial institutions.
M Nagaraju Additional Secretary & Nominated Authority, Ministry of Coal, said: "We are offering 67 mines with a total resource of almost 36 Billion Ton and explored mines PRCs of about 150 Million Ton during Second Tranche auctions of coal mines for commercial mining. This is the biggest ever offer of coal mines in the country."
The offers, which are in almost all coal-bearing states, Odisha, Andhra Pradesh, Chhattisgarh, Madhya Pradesh, Jharkhand and Maharashtra give great opportunity and chance to the industry to pick the relevant & useful mines depending on their requirements, he added.
Assuring the industry of providing all support, Mr Nagaraju said, "From this ongoing tranche of auction, Ministry of Coal is moving to a rolling auction mechanism wherein any un-auctioned mine shall remain available for auction on the portal, with more mines being added as and when available".
Manoj Kumar, CMD, CMPDIL & WCL said that there are 67 coal blocks in this tranche, 23 of which are CMSP & 44 are MMDR Coal locks; 37 are fully explored, while the remaining 30 are partially/ regionally explored.
After the commercial coal mining auction process was initiated last year on 18 June 2020 through a high-level launch event jointly organized by Ministry of Coal with FICCI, the 2nd tranche auction is expected to bring in global best practices which will lead to development of a vibrant coal market, boosting economic growth and employment generation in the country.
The commencement of sale of tender document started from 25 March 2021 and the bid due date is 24 June 2021