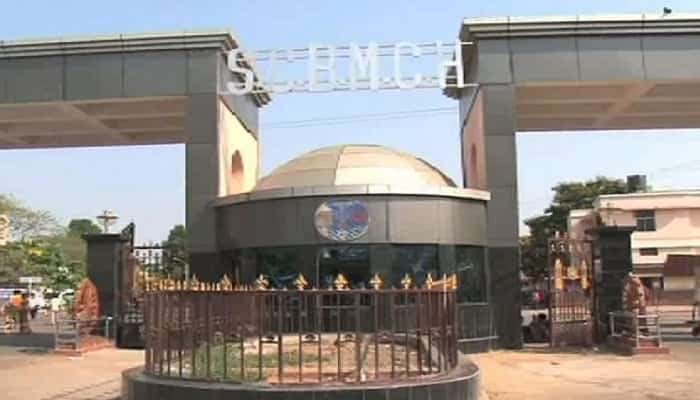 Bhubaneswar: In order to make SCB Medical College and Hospital as an AIIMS Plus category hospital, the State Government has so far sanctioned Rs 1640.87 crore.
The Health and Family Welfare Department has prepared the Master Plan for redevelopment of the premier Medical College of Odisha with 5000 beds in two phases.
Accordingly, the State Government has undertaken projects worth Rs 4474 crore in the First phase, which will be completed by 2024.
While Odisha Bridge and Construction Corporation (OBCC) is implementing the project, L&T Ltd. has been awarded the job to construct the clinical part of the institution with a cost of Rs 2636.20 crore and NCC Limited has been awarded the residential portion with a cost of Rs 888.50.
According to official sources, administrative approval has been accorded for Rs 4474.49 crore for the project, of which Rs.1640.87 crore has been sanctioned to OBCC and an expenditure of Rs 706.34 crore was made, till 21 February, 2023.
The Government has released Rs 79 crore in the Financial Year 2020-21, while Rs 581.87 crore was released in FY 2021-22 and Rs 980 crore in 2022-23.
Against the released fund, the OBCC has utilised Rs 12.45 crore in FY 2020-21, Rs 47.79 crore in FY 2021-22 and Rs 646.09 crore in FY 2022-23.
Officials admit the work progress and utilisation was slowed down in FY 2021-22 due to the Covid-19 pandemic.
As per plan, there will be 4 clinical blocks (B+G+9) & 2 utility blocks, which are being constructed by L&T Ltd. The four clinical blocks are—general medicine, specialised medicine, specialised surgery and general surgery & trauma.
After completion of the project, the total number of IPD beds in SCB will be increased to 4240 from existing 2182 beds.
Similarly, the Government is constructing 13 towers comprising 672 residential units and 2278 rooms in 3 residential pockets namely Kathajodi Residency, Birupa Residency and Mahanadi Residency.
Development of G+2 SCB DAV Public School & Allied Infrastructure is also undertaken by the OBCC.
Among other works being implemented under the project includes interim development, development of playground, parking, Dharamsala, BOSE Guest House, SEED Corporation Building, Lift Irrigation Quarters, SRC Office Building, Leather Corporation Building, Textile office, 3 Foot Over Bridges, Red Cross Blood Bank, STP, Aahar Kendra etc with a budget provision of Rs 130.18 crore.
Some preconstruction work such as utility shifting (water supply pipeline, electric lines & poles, sewerage line and pumps, drains), tree cutting, avenue plantation, statutory clearances etc. with a budget provision of Rs 12.59 crore also under taken along with the mega project, the sources said.