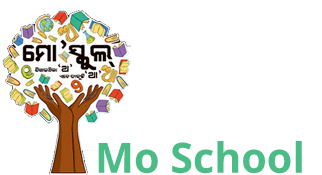 Bhubaneswar: The Executive Council of Mo School Abhiyan headed by Principal Secretary, School and Mass Education Department Satyabrata Sahu on Saturday approved projects worth Rs 15.18 crore in 1146 schools in 24 districts of Odisha
Within a month, 14,000 alumni have joined the Mo School Abhiyan and have donated Rs 15.18 crore for the development of their respective schools. The alumni have contributed Rs 1.14 crores in Balasore, Rs 55.98 lakh in Sonepur, Rs 32.16 lakhs in Cuttack, Rs 30.41 lakh in Jajpur and Rs 20.47 lakhs in Mayurbhanj districts.
As many as 6,06,908 alumni members have been connected to their alma mater under Mo School Abhiyan. A CSR grant of Rs 333.4 crores has been received towards the transformation of 2,222 high schools under the 5T High School Transformation Programme.
A 2X matching grant has been sanctioned by the Executive Council towards the transformation of high schools. Schools have been instructed to complete their respective ongoing projects on time.
Principal Secretary Satyabrata Sahu has instructed that emphasis will be prioritized on field monitoring and social audits to maintain transparency on the ongoing works.
Special audit teams will be mobilized in schools to amplify the audit of Mo School Programmes, he said.
In addition to this, a decision has been taken to accelerate the development programme of schools under the School Adoption Programme (SAP). Mo School in collaboration with 'Pratham' and 'Bharat Gyan Vigyan Samiti', has been organising Learning camps in 1025 schools since October 2.
The camps are aimed to foster the interest of children towards learning. From November 14 learning camps will be organised in 3975 schools. Alumni in large numbers have voluntarily associated themselves in the programme and are conducting Mathematics and Language classes for the students.
A MoU has been signed between Mo School and Quest Alliance to promote digital literacy among students and teachers. Under this programme, a team of two teachers from 1072 schools will be trained.
SPD-OSEPA, Director, Secondary Education, Director, Elementary Education, Director, TE & SCERT, Additional secretary, S&ME Department, Financial Advisor, OSEPA, Chief Operating Officer, Mo School Abhiyan and OSD-Mo School Abhiyan participated in the meeting.