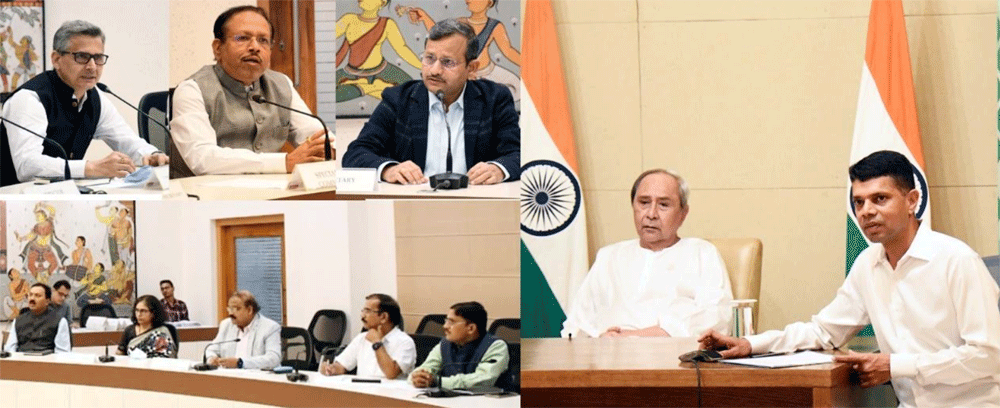 Bhubaneswar: Chief Minister Naveen Patnaik Friday ordered disbursement of Rs 300 winter assistance to all the beneficiaries to buy blankets by December. Secretary to CM V K Pandian moderated the meeting.
This will benefit over 48 lakh beneficiaries under Madhubabu Pension Yojana and National Pension Yojana (NSAP) and for this the state government has sanctioned Rs.146 crore.
Winter has set in different parts of the State and the Indian Meteorological Department has predicted that the severity of winter will increase further in the coming days with a significant decrease in the temperature in interior areas like Koraput and Kandhamal.
The Chief Minister's direction came at a review meeting on the cold wave in the state and the provision of winter aid to the poor.
The Chief Minister stressed the importance of keeping the poor, especially the senior citizens, safe.
He also directed to pay special attention to ensure that no one is left helpless in the open during winter. For this, he advised the Panchayati Raj Department, Urban Development Department, District Collector and Municipal authorities to take immediate action.
Notably, once in every two years the State Government has been providing summer and winter assistance to the pension beneficiaries.
As of now 855 shelters have been opened in the State. It was decided in the meeting to use panchayat offices and school houses as night shelters where necessary.
According to the instructions of the Chief Minister, steps will be taken to ensure that all the beneficiaries get this help during these two days, November 30 and December 1.