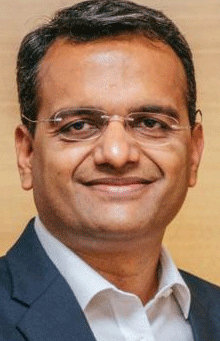 Bhubaneswar: To start the projects for development of Maa Samaleswari temple in Sambalpur, State Government has approved nearly Rs.140 crore for different projects.  
Secretary Works, Dr Krishan Kumar has given in-principle administrative approval for 40 projects worth Rs 139.56 crore for the redevelopment of the shrine under Samaleswari Temple Area Management and Local Economic Initiative (SAMALEI) Plan on Turnkey basis.
Rs 18.30 crore has been approved for River front development project while Rs 5.26 crore sanctioned for Connecting Bridge, Rs 6.67 crore for crematorium, Rs 11.34 crore for illumination of the temple and Rs 6.07 crore vending zone.
Similarly, Rs 19.56 crore given for construction of walkway/pathway, Rs 4.21 crore for creation of religious facility and Rs 3.81 crore for development of pilgrim facilities at the temple of Maa Samaleswari, the presiding deity of western Odisha..
"There should not be any cost overrun due to time over run. Adequate funds should be provided for the work in the outcome Budget 2021-22 for its completion within the schedule so as to avoid time and cost overrun," Dr Kumar said in a letter to the MD of OBCC.
Chief Minister Naveen Patnaik, during his visit to the temple in January last year had announced plans to develop it. On January 19 this year, a high-level team of the State Government visited the shrine again to identify sites for expansion and beautification of the shrine.
The SAMALEI scheme will be implemented over 39 acre. The Chief Minister had announced a Rs 200-crore package for the development of the 16th-century shrine.
The SAMALEI (Samaleswari Temple Area Management and Local Economy Initiatives) project will be implemented during the 2021-22 fiscal.
As per plan, housing will be developed for servitors and a 30- metre-wide road will be constructed from the temple to the Mahanadi Gate Road.
The redevelopment is likely to give a boost to tourism in Sambalpur town. With the project, the Samaleswari temple will undergo redevelopment on the lines of Puri Jagannath temple and Lingaraj temple in Bhubaneswar.