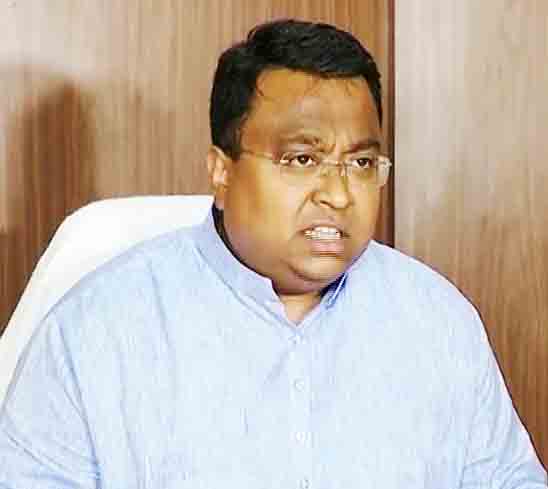 Bhubaneswar: As many as 14.53 lakh cases were pending for disposal in different courts in Odisha, Union Law Minister Kiren Rijiju said in a reply in Parliament.
Replying a un-stared question of BJD Rajya Sabha Member Sasmit Patra, the Union Minister said 14,53,079 cases are pending in various courts of the State. Highest 1,60,012 cases are pending for disposal in Khurda district while 1,31,029 cases pending in Cuttack district and 1,08,452 in Balasore district.
Similarly, 62,970 cases are still pending in Angul district, 43,231 in Balangir, 42,077 in Bargarh, 86,550 in Bhadrak, 10,682 in Boudh, 9,356 in Deogarh, 35,512 in Dhenkanal, 8084 in Gajapati, 65,205 in Ganjam, 37,179 in Jagatsinghpur, 56,037 in Jajpur and 36,230 in Jharsuguda.
The other districts having pending cases are—Kalahandi (34,111), Kandhamal (14,613), Kendrapara (33,444), Keonjhar (46,672), Koraput (32,160), Malkangiri (9015), Mayurbhnaj (68,309), Nabarangpur (22,586), Nayagarh (21,011), Nuapada (21,011), Puri (68,106), Rayagada (68,106), Sambalpur (77,444), Sonepur (11,436) and Sundergarh (92,470), the Minister said in his written statement.
Meanwhile, the Orissa High Court has decided to continue virtual hearing of cases in view of Covid-19. The High Court will continue to function through video conferencing mode till July 30, the court said in an order.
All the Benches notified for the period from July 26 to July 30 will function through VC.