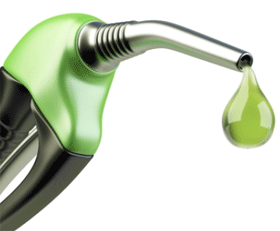 Bhubaneswar: Odisha has been able to produce 14.27 Crore Litres of Ethanol during last three years, while massive program to produce Ethanol is under way, which will be helpful for the country.
First Generation (1G) Ethanol production is taken up in the State of Odisha by the public Sector Oil Marketing companies. However, the Second Generation (2G) Ethanol production plant is being set up in the state.
BPCL is setting up an integrated 2G and 1G Bio-Ethanol refinery at Bargarh, Odisha.
2G Ethanol is produced from non-edible residues of food grain production or non-edible whole plant biomass, while 1G ethanol is produced from sugarcane juice, molasses and damaged food grains.
2G Ethanol is envisaged as an emerging contributor to achieving 20% Blending.
Accordingly, Government of India has notified Pradhan Mantri JI-VAN (Jaiv Indhan-Vatavaran Anukool Fasal Awashesh Nivaran) Yojana for promoting 2G Ethanol production from cellulosiac and lignocellulosic biomass including petrochemical route in the country by providing financial support for setting up 2G Ethanol Bio-Refineries.
For Bio-Mass based 2G Plants, OIL CPSEs will coordinate with the State Government along with farmers, aggregators and other stake holders for procurement of Bio-Mass.
In the mean time Odisha Government has approved three ethanol projects which are expected to augment the availability of ethanol for blending with auto fuel.
State-owned Indian Oil Corp (IOC) plans to set up a 500 kilolitre/day plant at Balgopalpur industrial estate in Balasore.
Another state-owned company Hindustan Petroleum Corporation's (HPCL) will also set up an ethanol plant at Umerkote in Nabarangpur district.
The plant, which will be set up in two phases,which will produce 500 kilolitres/day of ethanol.
Newalt Energy will set up a 100 kilolitres/day ethanol plant in Angul district.
All these plants will use grain as feedstock for ethanol production, the government source said but did not provide a timeline for the completion of these projects.
In December 2020, the Government of India allowed the use of food grains for the production of ethanol.
The Union Government has allocated nearly 78,000 tonnes of rice from its central stocks at the Food Corporation of India (FCI) to distilleries to produce ethanol, as per official data.
The Country expects to blend 10% ethanol with petrol by 2022 and 20% by 2025.