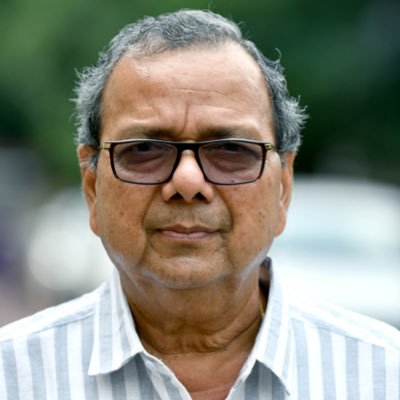 Bhubaneswar: For bringing in sustained social and infrastructural development of mineral-rich regions, the DMF (District Mineral Fund) and OMBADC (Odisha Mineral Bearing Areas Development Corporation) funds have been used in crucial sectors, benefitting the persons in areas affected by mining related operations.
As of Financial year 2022-23, Rs.12,792 crores have been utilised from DMF for activities like drinking water supply, health care, education, livelihood opportunities, physical infrastructure, irrigation etc. for the welfare and benefit of the mining affected people and areas, Planning & Convergence Minister Rajendra Dholakia said here on Thursday.
The DMF fund has been pivotal in supplementing the State's efforts in construction of notable infrastructure namely the 500 bedded Medical College and Hospital in Keonjhar, providing artificial limbs (Prosthesis and Orthosis) and setting up Advance Rehabilitation Centre (ARC) in Angul, Sukinda Mega Lift irrigation project in Jajpur to name a few, he said.
Shri Dholakia said the State's economy has been growing at an accelerated pace, outpacing the national economy. The size of the economy has expanded nearly fifteen times since the year 2000-01, reflecting impressive economic progress. There has been a significant reduction in the gap between state per capita income and national per capita income.
To address regional disparities, the budget for Western Odisha was enhanced significantly through Western Odisha Development Council (WODC). The annual budget of WODC has been enhanced over the years- from Rs. 100 crores in FY 2008-09 to Rs. 200 crores in FY 2021-22 and now to Rs 325 crores in FY 2023-24, he pointed out.
WODC funds are used for creation of essential community infrastructure related to different sectors: Ecotourism, auditoriums, handloom malls, etc. About 1600 community centres-cum-Kalyan Mandap under 'Mukyamantri Sabhaghar' are being created through WODC.
To accelerate economic growth in the erstwhile undivided KBK (Kalahandi, Koraput & Balangir) region, since 2007-08, an amount of Rs 120 crores is being allotted annually under the Biju KBK Plan. A total amount of Rs.1940 crore has been allocated till FY 2022-23 to the eight KBK districts resulting in improvement in infrastructure, the Minister said.
To bridge the demand for critical and emerging infrastructure needs, the 'Infrastructure Development Fund Scheme for KBK districts' has been introduced with an outlay of Rs.130 crores per annum from 2017-18. Since inception till FY 2022-23, Rs 639.06 crore has been allotted to different departments for different infrastructural works.
Similarly, under the Biju Kandhamal 'O' Gajapati Yojana, an amount of Rs 400 crores has been allocated till FY 2022-23 for the growth of the two districts.
For the development in 'Swabhiman Anchala', the Chief Minister in 2018 inaugurated the Gurupriya Setu, connecting the long isolated 'Swabhiman Anchala', consisting of 151 cut-off villages in 9 Gram Panchayats of Chitrakonda Block in Malkangiri District, to the mainland.
Under SETU (Socio-economic Upliftment and Transformation) scheme, a total outlay of Rs. 230.28 crore till FY 2022-23, has been made.
Projects to enhance livelihoods like procurement and release of 5 crore fingerlings in Balimela reservoir, cultivation of turmeric and subsequent marketing, initiating integrated farming as well as projects related to road connectivity, lift irrigation, electrification continues to be undertaken to bring the region at par with the rest of the State, he said.
To provide dedicated handholding support to backward districts, the State is bringing in strategic initiatives through the Aspirational Blocks Programme (ABP).
With an objective of expediting the transformation of 'Behind-the-curve' districts, 10 Districts of Odisha were selected as Aspirational Districts. Over the years, through the convergence of government programmes and schemes, these 10 districts have now grown on various economic developmental parameters. Cumulatively, all the Aspirational Districts of the State have won award money totaling to Rs 104 crores, which in turn have been used by the districts in funding initiatives across sectors like health, education and livelihood.
Filling the gaps in community infrastructure, the 'Mukhyamantri Swatantra Sahayata' scheme has been pivotal in setting up critical amenities for education such as e-libraries, IT Labs, science labs, and smart classrooms; to enhance tourist footfall by revamping existing places of worship like Biraja temple in Jajpur, Tara Tarini temple in Ganjam etc. The allocation under the same continues to increase over the years.
The Minister said that Sustainable Development Goals (SDGs) adopted by the United Nations in 2015 serve as a 'shared blueprint' towards achieving a better and sustainable world. Committed to achieving the SDGs, the Odisha SDG Indicator Framework (OSIF 2.0) was launched by the Chief Minister as a step towards all the Departments of the Government converging their efforts to achieve the Goals.
To enhance the State's abilities in using data to make targeted interventions, the Government of Odisha is partnering with the World Bank in strengthening its Statistical System. Under the 'State Capability and Resilient Growth Policy Programme (Programme for Results)', the World Bank has committed an amount of almost 30 million US Dollars to support the State in enhancing its data quality.
In addition, to ensure holistic and equitable development across the State, a dynamic dashboard is under development wherein all the 314 Blocks of the State would be monitored on a real-time basis across critical sectors like Education, Health & Nutrition, Livelihood among others, he added.