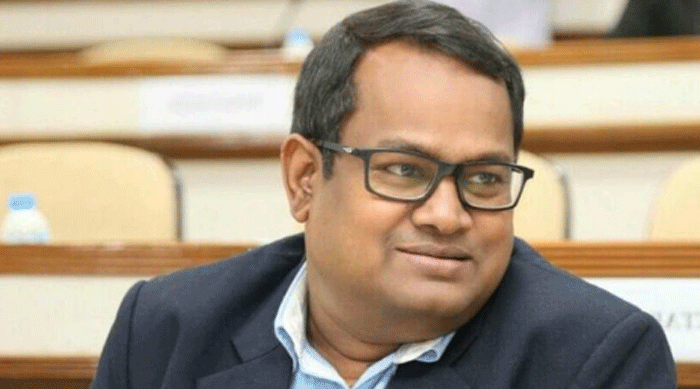 Bhubaneswar: Bishnupada Sethi, Principal Secretary School & Mass Education has said that the selected volunteers of the State Government's Mo School Abhiyan will work towards the development of government and government-aided schools of the state.
Mr.Sethi was chairing the 33rd Executive Council meeting of Mo School Abhiyan, held virtually on Wednesday in view of the COVID-19 Pandemic.
To give emphasis on the academic enrichment and holistic development of students, Mo School will work closely with these volunteers at school and block level.
Officials of Mo School have visited 69 blocks of 20 districts with the objective to form block level alumni committees to filter out alumni volunteers whose support will be sought in learning recovery programmes of children. In this connection, school and block level trainings will be given to the volunteers and different scholastic activities will be undertaken for students of classes 1 to 10 during summer vacations.
Chairing the Meeting, Principal Secretary, School & Mass Education, Mr.Sethi put forward the proposal of utilising the modes of financial monitoring systems such as PFMS and SNA to keep tabs on financial transparency.
Mr.Sethi also proposed the office of MSAPS to look into the prospects of collaborating with Odisha Bigyan Academy and such other organisations to boost the scientific temperament of the students. Proposals worth Rs.128.32 Crore from 27 districts were approved. In the last one month, more than 18,000 alumni have joined hands with Mo School Abhiyan. The alumni have contributed financial assistance of Rs.6.45 Crore for the development of their respective alma mater.
Mo School has received a financial assistance of Rs.36.24 Crore from various CSR entities. Coupled with a 2X matching grant for the alumni contribution and CSR contribution, proposals worth Rs.128.32 Crore were approved. Alumni have contributed the highest in Balasore (Rs.1.80 Cr), followed by Khordha (Rs.52.59 Lakhs), Angul (Rs.31.72 Lakhs), Ganjam (Rs.30.11 lakhs) and Bargarh (Rs.27.87Lakhs).
Till date, a total of 6.61 Lakh alumni have contributed financially to Mo School. In a first, 100 Percent schools have been covered under Mo School in Boudh district. Earlier, all high schools of Angul districts have been covered under Mo School.
Under the '100 Schools' Project of Mo School, focus is being laid on the infrastructural and academic upliftment to transform these 100 schools into aspirational schools. Virtual interactions in two phases with the Head Teachers and alumni of 100 Schools have been completed with the vision to set examples of these schools among the others in the district. In this regard, 98 Head Teachers from 100 Schools have been trained on Head Teacher Leadership Development Programme at three Revenue zonal levels, 618 secondary teachers have been trained from 100 schools at the district level in all 30 districts on Effective Integration of smart Classroom, E-Library and science Lab and use of utilities. In the next days, interactive sessions with the Head Teachers, Teachers, Alumni, SMC/SMDC members of the 100 selected schools will be conducted under the chairpersonship of Chairperson, Mo School. Keeping in view the analysis of last three years high school exam results, it has been decided to necessitate steps for the academic enrichment of the students.
A special guidance note for Head Teachers on suggestive activities to enhance student aspiration along with a letter from Chairperson, Mo School has been disseminated to 100 schools covered under School Adoption Programme. Mo School will be extending its 'Code Club' activities to 1,000 schools under the High School Transformation programme to promote digital skills in students.
The meeting was held in the presence of State Project Director- OSEPA, Director, Higher Secondary, Director, Secondary Education, Director, Primary Education, Director, TE & SCERT, Additional Secretary, S&ME department, Financial Advisor, S&ME department, Chief Operating Officer and Officer on Special Duty, Mo School.