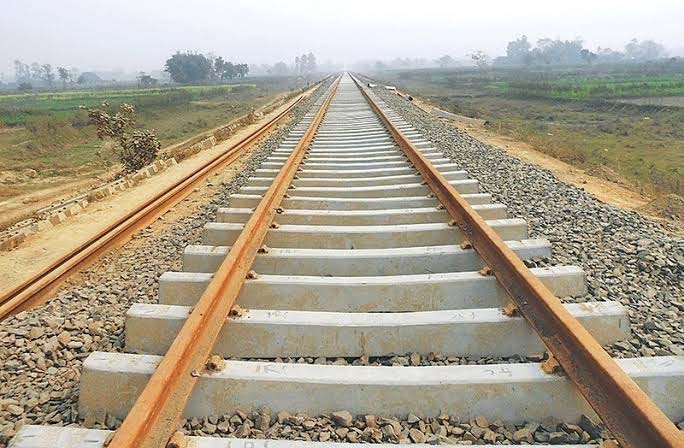 New Delhi: A total of 115.66 km of 289 km length Khurda-Bolangir railway line project has been commissioned so far, Railways Minister Ashwini Vaishnaw told Lok Sabha on Wednesday.
In a written statement to a question of BJD MP Achyutananda Samanta, the Railways Minister said the project is of 289 km length and divided into two parts. First part is from km 0 to km 112 and second part is from km 112 to km 289.
While first part (km 0 to km 112) is fully funded by Railway, second part (from km 112 to km 289) is on cost sharing in which the land is to be provided free of cost by Government of Odisha along with sharing 50 percent cost of construction, he said.
The anticipated cost of the mega railway project is Rs 3792 crore. So far, an expenditure of Rs 2105 crore has been incurred on the project, Vaishnaw said.
Rs 371.85 crore has been spent on this project during the financial year 2021-22. An outlay of Rs 891.12 crore (Rs 655 crore budgetary support + deposit Rs 236.12 crore) has been provided in the financial year 2022-23.
This project involves acquisition of 4917.99 acres private land, 1275.81 acres Government land and forest land diversion of 1844.40 acres. Out of which, acquisition of 4823.98 acres private land, 1011.62 acres Government land and forest land diversion of 170.04 acres land has been completed, the Minister pointed out.
He said that the Odisha Government has to expedite balance land acquisition of 94.01 acres private land, 264.19 acres Government land and forest land diversion of 1674.37 acres forest land.
Informing about the delay in completion of the project, Mr.Vaishnaw said completion of any railway project depends on various factors like quick land acquisition by State Government, forest clearance by officials of forest department, shifting of infringing utilities, statutory clearances from various authorities, geological and topographical conditions of area, law and order situation in the area of project site, number of working months in a year for particular project site due to climatic conditions etc. All these factors affect the completion time of the project, he added.