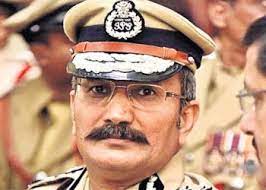 Bhubaneswar: With the improvement in the Covid-19 situation, the State Government has decided to resume tests for issuance of Driving License (DL) in the Category B districts (excluding Puri) from 13 July.
Transport Commissioner Arun Bothra has issued a notification in this effect on Friday.
In view of the Covid-19 pandemic, the DL and Learner's License (LL) services were suspended on 20 April this year and extended the validity of LL expiring from 18 March, 2020 to 30 September, 2021.
The applicants, who have already paid the fees for the DL/LL test will remain valid, the STA said.
The DL skill test will be resumed in following 9 out of 10 B category districts: Balasore, Bhadrak, Cuttack, Jagatsinghpur, Jajpur, Khurda, Kendrapada, Mayurbhanj and Nayagarh from 13 July, while the test in Puri will commence from the next day (14 July).
The test for Puri has been delayed due to the ensuing Rath Jatra festival scheduled for 12 July.
Similarly, the DL skill test slot booking for the Category B districts except Puri will be available from 11 AM on July 10 while the same for Puri will be available from 11 AM on 13 July.
Thereafter, the test slots will be opened for booking from 7 AM to 10 PM every day. The applicants have a better chance to book their favorite slot at 7 AM every day.
Only existing DL applicants can book slots for DL skill tests. DL renewal with retest will also be allowed.
The applicants have been asked to wear masks and follow the social distancing norms at the testing centre/office.
The applicants from the containment zone will not be allowed for any test. Applicants with symptomatic signs of COVID-19 are not allowed for the test. In case, any such applicant tries to enter in DL test centre or office, the matter will be informed to the local Police, warned the Transport Authority.
The Government has advised the applicants not to bring their friends and relatives with them to the test Centre/office.
The resumption of LL test and booking of slots for LL test will be notified later on in respect of all the districts. The application for issuance of new LL and new DL will be notified later on in respect of all the districts, it said.
In case of an emergent situation due to Covid pandemic leading to shutdown of the office, the test may be cancelled at short notice, the STA further clarified.
Applicants are advised not to visit the RTO office physically for any enquiry regarding LL & DL. DL skill test slot booking for other 20 'A' category districts were already resumed from 21 June & 5 July, this year.