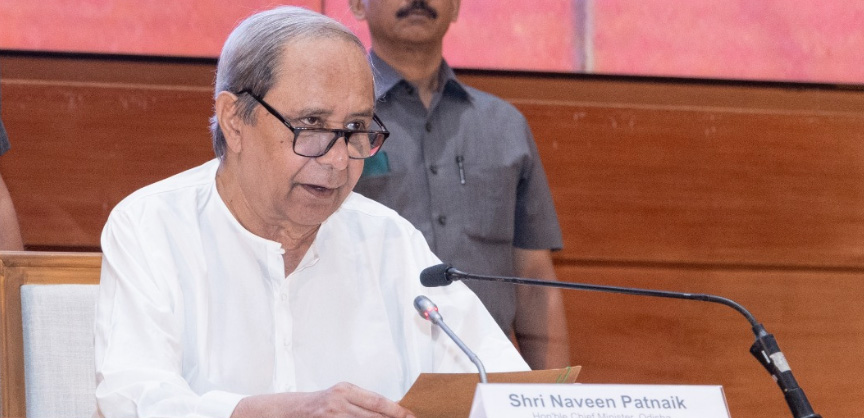 Bhubaneswar: As many as 102 Assistant Professors today joined the State Government in Odisha Medical Education Service. They will join the State Government medical colleges in different districts.
An orientation for the new recruits was organised at the convention centre in Lok Seva Bhawan.
Joining the program, Chief Minister Naveen Patnaik asked the young professors to have a human touch while treating patients. He said, "You are in a profession that demands absolute commitment to the job. You need to create confidence among the patients and their relatives. Along with your professional skills, a human touch in your approach can do wonder."
The CM further said that our vision of happiness for our people is "Sustha Odisha, Sukhi Odisha." For us,–'Every Life is Precious', he emphasized.
Highlighting the state's initiatives in healthcare, he said that his Government is committed to provide universal access to quality health care and bring down expenses of the people. Under the Biju Swasthya Kalyan Yojana, the Government bears the entire cost of health services for all at State Government Hospitals. It is our responsibility to see that our patients get the best quality of care at our Government Medical College Hospitals, he underscored.
He further continued that we are building new, modern health infrastructure for providing quality healthcare in public health facilities. Ama Hospital for transformation of public health facilities, opening up of New Medical Colleges and Hospitals are some of our major active initiatives, he added.
Focusing on state's transformative initiative, he said that our transformative 5T initiative has paved the way for a new, empowered Odisha. Components of Transparency, Technology, Team work, Time are leading to Transformation. He expected the young professors all of you will follow this principle in your career.
Sharing the happiness of young recruits, the CM said, "I share your happiness along with your parents and other family members for your success.' He wished all of you a bright future ahead.
It may be mentioned here that the State Government has laid much emphasis on creation and expansion of medical colleges in the State. In the past 6 years, the State has established 8 new medical colleges at Koraput, Baripada, Balasore, Bolangir, Puri, Keonjhar, Sundergarh and Kalahandi, and 2 new Post Graduate Institutes (AHPGIC, Cuttack and PGIMER & Capital Hospital, Bhubaneswar). In 2024-25, it is planned to make the Jajati Keshari Medical College and Hospital at Jajpur functional, followed by Government Medical Colleges at Phulbani and Talcher.
Following the vision of the Chief Minister to strengthen medical education, the State is moving towards self-sufficiency in meeting our need for doctors and specialists. While Odisha was producing only 321 MBBS doctors and 254 specialists per year in the year 2000, we now produce 2525 MBBS doctors and 856 specialists annually, and these numbers are increasing each year.
Speaking on the occasion, Health & Family Welfare Minister Niranjan Pujari said that more than 300 Assistant Professors have been appointed in recent years. Following the vision of the Chief Minister the state is making rapid progress in providing quality healthcare to people completely free of cost.
Three newly recruited Assistant professors, Dr Bhagyashree Panda, Dr Ruchit Mohanty and Dr Prachi Pratichi Das, sharing their experience, said that we will follow the CM's guideline in health services that 'Every life is precious'. We are indebted to the CM for opening up new medical colleges for which we got the opportunity to serve in Odisha, they added.
Secretary Health Shalini Pandit delivered the welcome address; Director Medical Education Dr Sachidananda Mohanty proposed the vote of thanks.