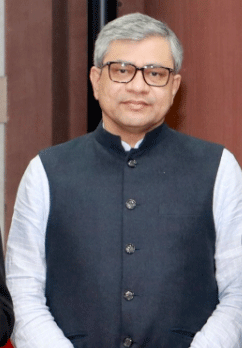 New Delhi: In the Union Budget for the year 2023-24, the Government of India has allocated Rs 10,012 crore for Odisha, said Railways Minister Ashwini Vaishnaw
Speaking to media persons in New Delhi, Shri Vaishnaw said the State Government had sought a fund of Rs 8400 crore for development of railways in Odisha. But, Prime Minister Narendra Modi has allocated Rs 10,000 crore to the State, he said.
"We are not doing any politics here. The State had sought a good amount of funds for the important projects. Raising above politics, we have to serve the people," the Railways Minister said.
He announced that the Vande Metro train will be introduced in Odisha soon. This year, the train will be designed and the concept will be finalised. Then, the service will be introduced between Bhubaneswar and Puri.
Lingaraj Temple Road station will be developed so that the Vande Metro will be run from the station to Puri. With the introduction of the Bande Metro, devotees who are arriving at the Bhubaneswar airport can directly visit Puri to have Darshan of Lord Jagannath from the Lingaraj Station, he said.
Arrangements will be made for transportation of the people from Bhubaneswar airport to the Lingaraj Road Station, he added.
The Union Minister also informed that 57 railway stations will be modernised in Odisha. About 280 km of new railway line will be constructed during the next financial year.
As per the Budget document, Rs 505 crore has been given for Khurda Road-Bolangir new railway project while Rs 200 crore allocated for Angul-Sukinda Road (98.7 km) project and Rs 100 crore for Talcher-Bimlagarh (154 km).
Similarly, the Centre has made a provision of Rs 90 crore for the proposed Jeypore -Malkangiri (130 km) line and Rs 65 crore for Jeypore – Nabarangpur (38 km) line.
An amount of Rs 50 crore has been allocated for Naupada-Gunupur – New broad gauge line upto Theruvali (79.15 km) while Rs 100 crore provision for Talcher-Angul – New line with Y-connection at Talcher (14.475 km).
In the budget, the Centre has also made a provision of Rs 10 crore for the Sambalpur-Gopalpur via Phulbani (241 km) railway line and Rs 20 crore for Gandhamardan iron ore mines to Goaldih railway Station, which will be used for transportation of mines.
Another provision of Rs 20 crore was made in the budget for construction of Kondingamali Bauxite mines to Singaram railway station.