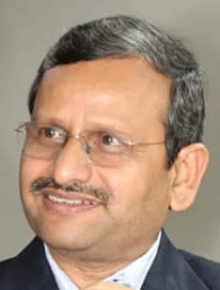 In a move to improve quality of education and facilitating a technology centric and innovation driven initiative, Odisha Government will be taking up the Implementation of the Strengthening Teaching-Learning and Results for States (STARS) Project with a cost of nearly Rs.1000 Crore.

The State Level Committee chaired by Development Commissioner Suresh Chandra Mohapatra has cleared the STARS Project, which will be implemented with a total project cost of Rs.976.38 Crore with the financial support of World Bank.Satyabrata Sahu, Principal Secretary School and Mass Education outlined the details and said STARS aims at child friendly classroom, curriculum supported by standardized Teaching and learning Material (TLM) Kits, increase in students achieving minimum proficiency in grade 3 language, improvement in secondary school completion rate, improvement in governance index scores.STARS aims at strengthened learning assessment systems, partnerships developed to facilitate cross-learning between states, and improvement in the State level service delivery.
It will be strengthening planning and management capacities for decentralized management by training of BRCs and CRCs, strengthening of school management by training of Head Teachers and Principals for improved education service delivery.STARS will usher in Governance Reforms, Learning enhancement Strategies and will adopt ICT enabled approach.
There will be improvement in education management by using technology and effective teacher management will be taken up.STARS Project will have intervention for soft skilling and enhancing entrepreneurship with job experience.STARS would be implemented as a new Centrally Sponsored Scheme under Department of School Education and Literacy, Ministry of Education during 2020-21To 2024-25 through the Department of School and Mass Education.
While State Government will bear 40 Percent of the Project, and 60 Percent will be borne by Union Government, officials say.
STARS project seeks to support the State in developing, implementing, evaluating and improving interventions with direct linkages to improved education outcomes and school to work transition strategies for improved labor market outcomes.The overall focus and components of the STARS project are aligned with the objectives of National Education Policy (NEP) 2020 of Quality Based Learning Outcomes.
The Project envisions improving the overall monitoring and measurement activities in the Indian School Education System through interventions in Odisha.The project shifts focus from the provision of inputs and maintaining of outputs to actual outcomes by linking the receipt and disbursement of funds to these outcomes.
There will be increase in percentage of students achieving minimum proficiency in grade 3 language, there will also be improvement in secondary school competition rate.
This is one of the best investments in the State as for the first time so much money will be invested for development of children, who are the future of the state, said a Principal Secretary, who was happy with such an innovative project to be implemented for next five years.