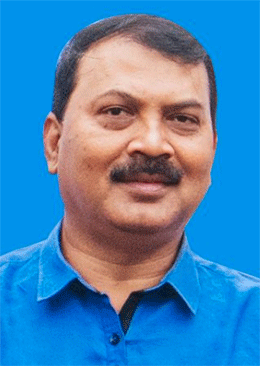 Bhubaneswar: Startup Odisha Task Force has sanctioned Rs.1.53 crore to 23 Start-ups and Rs. 20 lakh to 2 incubators towards development of Start-up ecosystem.
The fiscal incentives to start-ups under OSP 2016 to enable them to develop their products and scale up their business, ACS, MSME & Revenue & Disaster Management, Satyabrata Sahu said while sanctioning the funds.
With this the number of Start-up gone up to 269, ACS Mr.Sahu pointed out.
The benefitted Start-ups are AUUM Platforms working on an innovative model of PPE Kit named SWASNER.
Similarly, MATI Farms working on post-harvest technologies received fiscal assistance form the Government towards Product development & marketing assistance, Odicast Digital LLP focusing on developing India's largest health media network, TS Originals Pvt Ltd developing indigenous all-hand-blended herbal Tea, Kodigera Innoventures Private Ltd developing sutures using Biomaterial with nanoparticles, My Org 360 Innovations Pvt Ltd one-stop, free cloud-based HR software that caters recruitments, skill mapping, compliances, payroll and other HR functions, Clavictor Academy, an edtech start-up focused on the development of an AI-based mentoring and guidance platform.
Startup like Ionox Software Private Limited, MPBS Lifestyle And Design Llp, Think-Genix Biotech, Purepetal Alliance Private Limited, Priorities Made Easy Technology Private Limited, Lappy Healthcare Private Limited, 5 star Apniseva Private Limited, Koel Fresh Private Limited, Yoshino Energy Pvt Ltd, WaytoWorth LLp, Turmeric Tattva Private Limited, Kyomms Technologies Private Limited & Kdtekmatic Technologies And Services Private Limited working on Iot & SAAS namely Ionox Software Private Limited. Other startups working on sustainable lifestyle, bio fertilisers, organic food, EV Vehicles, AR /VR received fiscal incentives under the OSP 2016